On July 25, the leaders of Shandong Jiaotong University visited our company and reached an agreement on industry-university-research cooperation and postgraduate training base construction. The signing ceremony was successfully held in our company under the witness of the county industry and information bureau leaders.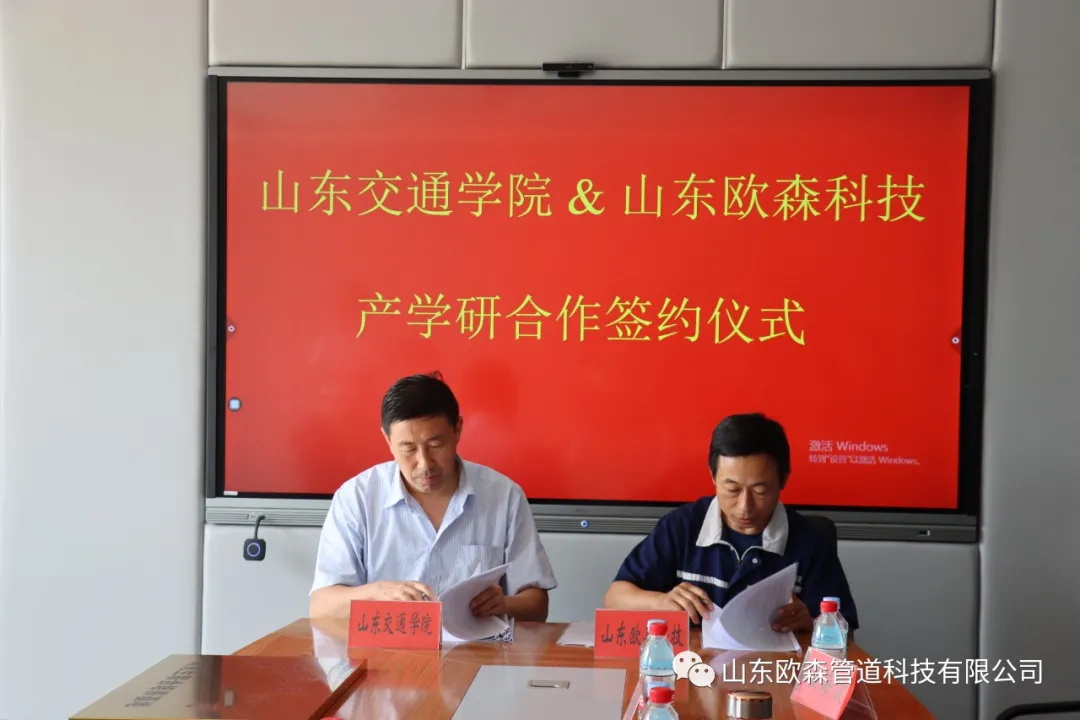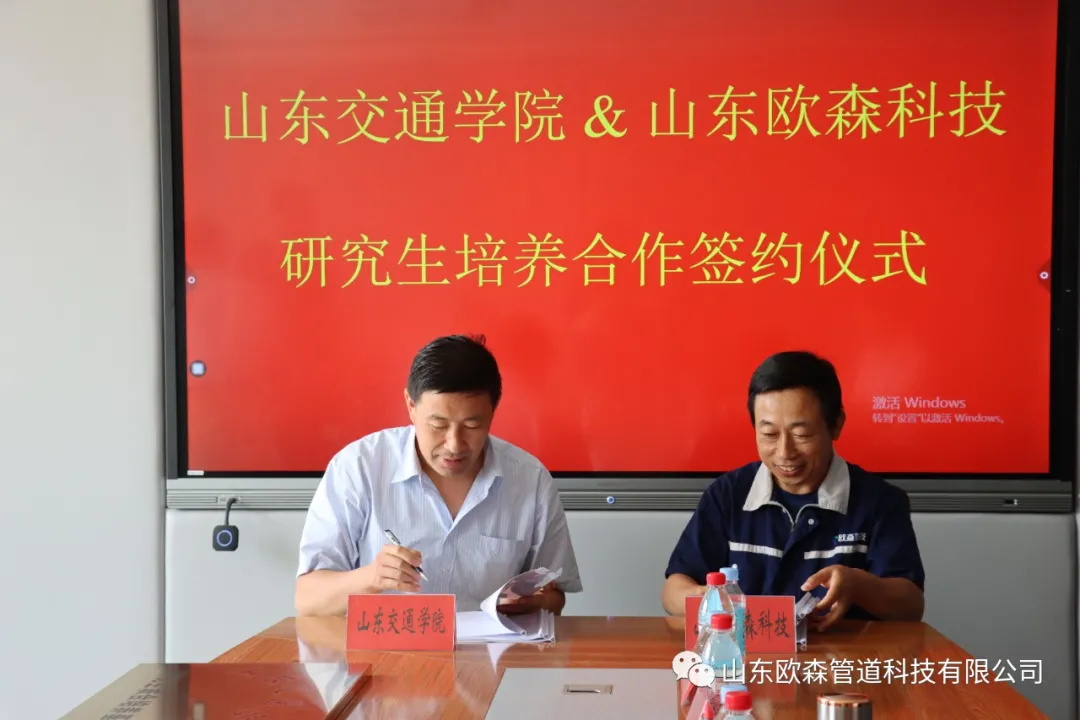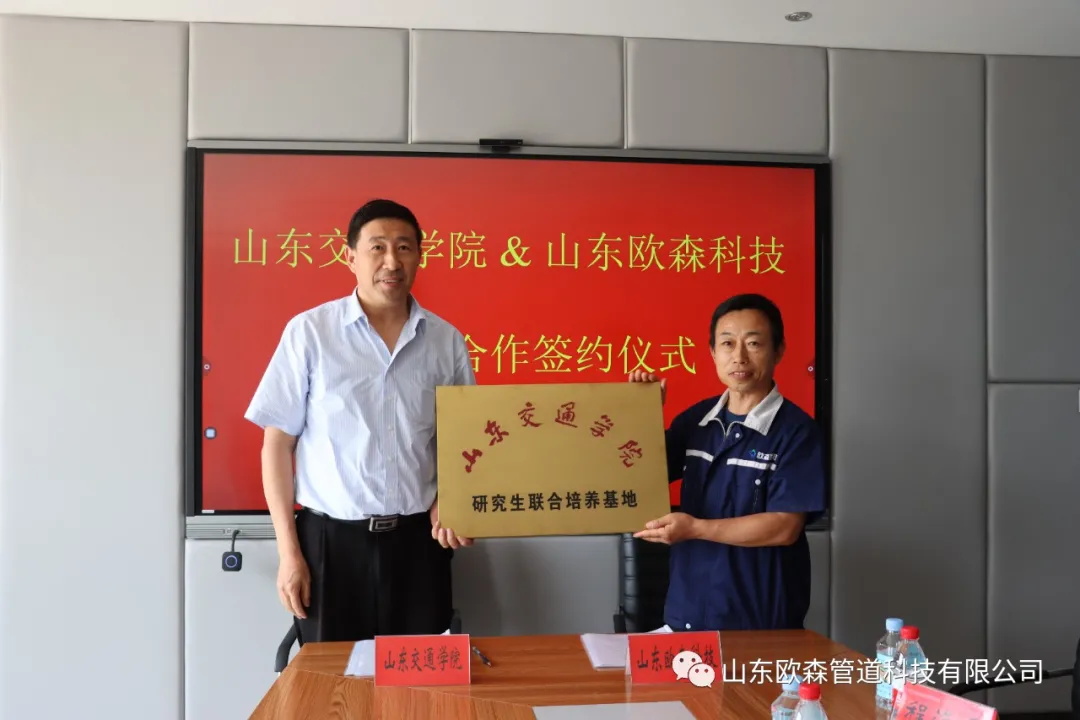 During the meeting, the school and enterprise both had a prospect and preliminary plan for the future cooperation prospects in the field of FRP pipes, and reached a consensus on the exchange of scientific and technological talents. Both parties stated that: technology is the primary productive force, and only by constantly innovating technology can we always be in the leading position in the industry, have more power to speak, and strive to generate more social benefits.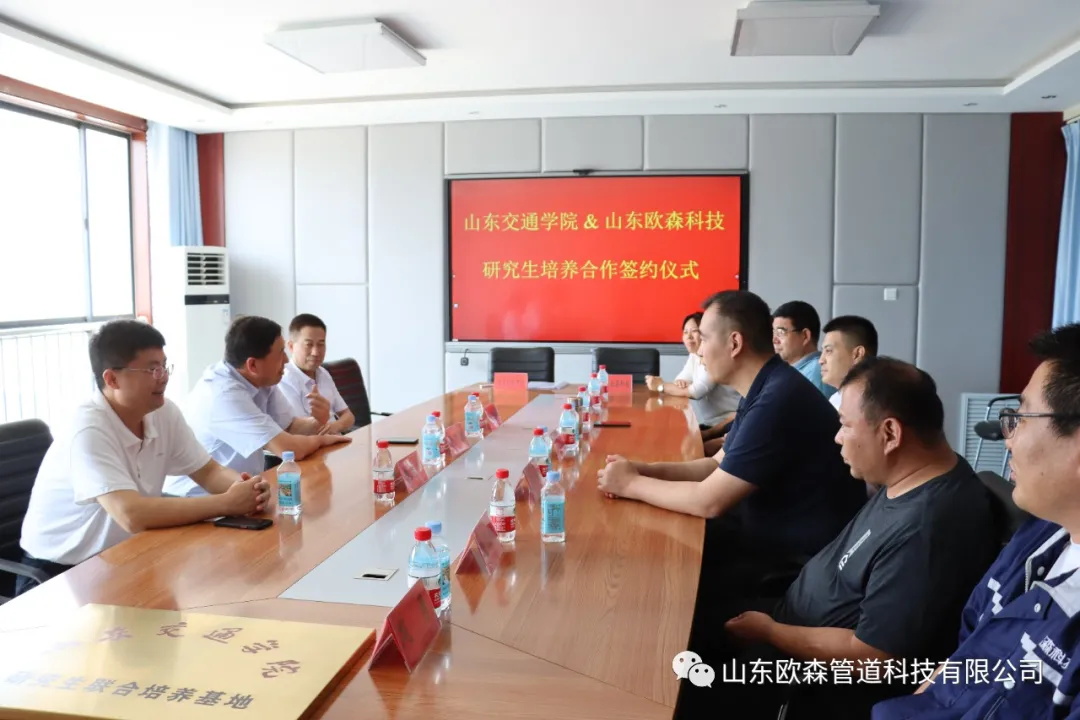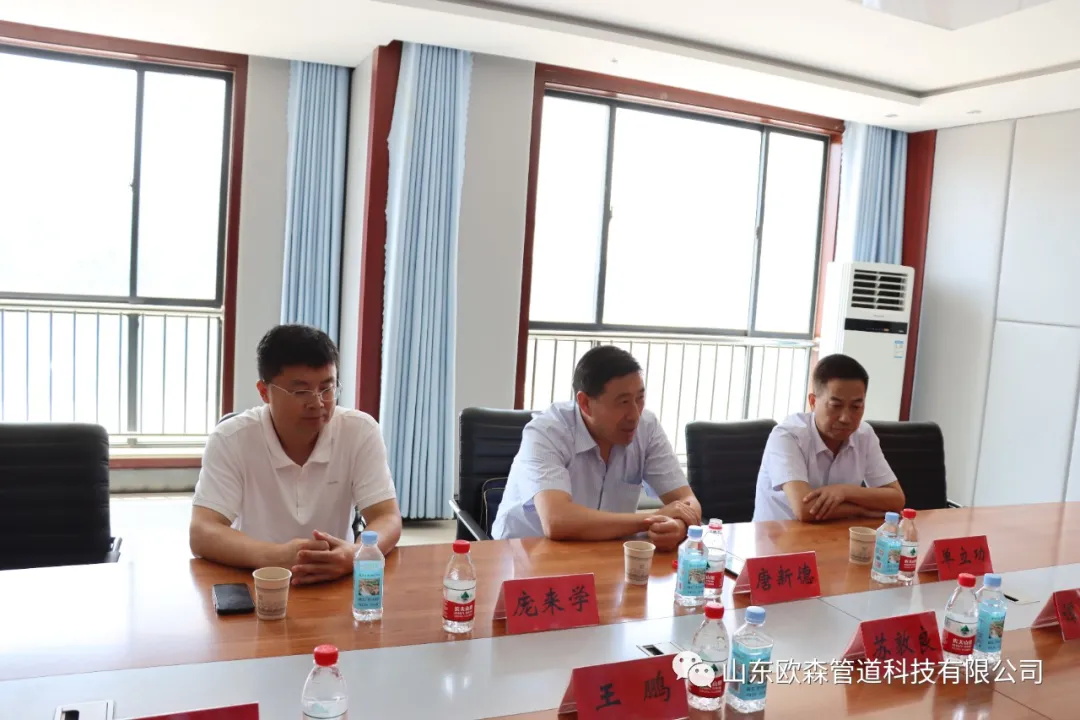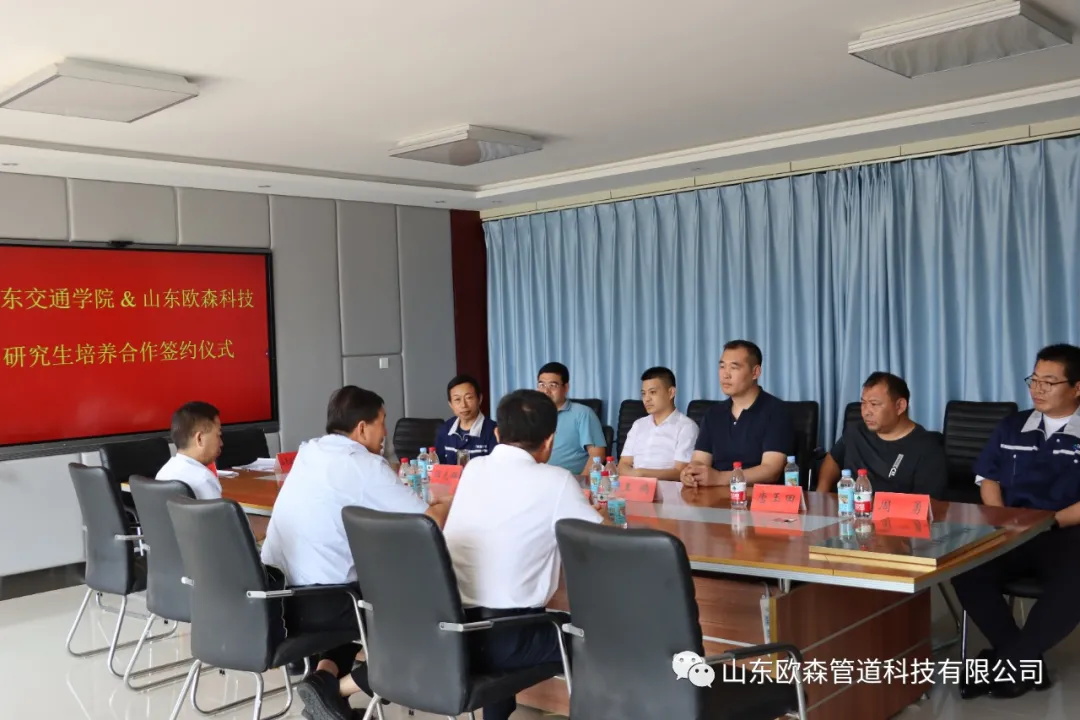 OCEAN Pipeline Technology has been committed to the research and development and application of GRE FRP pipes, and invests a large amount of research and development funds every year, so that our products have always maintained a leading position in the industry. The cooperation program of industry-university-research cooperation with Shandong Jiaotong University and postgraduate training cooperation program is an opportunity for OCEAN to move towards more advanced technology and broader development field.
OCEAN Technology has high-standard laboratories and a series of complete experimental equipment, which is the embodiment of our technical strength. It is believed that through cooperation with the graduate base of Shandong Jiaotong University, we can provide more experimental opportunities and more research topics for more graduate talents, and at the same time create more support for OCEAN technical achievements.